Come and join us we're recruiting!
We are currently looking to recruit a Graduate Landscape Architect with studio experience, who combines a strong, demonstrable ability in landscape design with real passion and the desire to become a fully qualified landscape architect. If this is you we'd love to hear from you!
Find more details on the job role here.
September 2019
St Ann's Hospital taking shape
St Ann's Hospital in Tottenham is beginning to take shape. Construction started at the beginning of the year and is due to complete in the summer of 2020. The building will accommodate four mental health wards over two storeys.
September 2019
St George's Activity Centre, Weybridge
Works at St George's College in Weybridge are progressing well towards Practical Completion.
For more information click here
August 2019
Newtown planning application submitted
PLACE was commissioned by Formation Design & Build Ltd to prepare a Landscape Strategy for a proposed new residential development and associated infrastructure in Newtown, Limerick, Ireland.
The proposed development consists of 378 units with associated open space, footpaths, cycle paths and vehicular infrastructure across a 9.21ha site.
July 2019
To celebrate Employee Owned Day, PLACE decided to go and explore the wonderful Queen Elizabeth Olympic Park.
We had such fun in the diverse landscape which is still so well used and full of wildlife. What a legacy! We would recommend a visit...
June 2019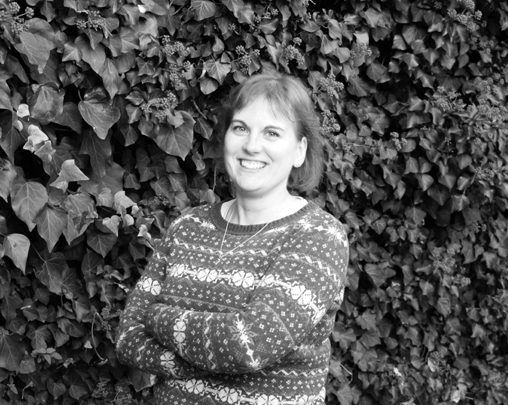 PLACE Design + Planning designer passes Chartership!
We are delighted to announce that PLACE employee Kayleigh George has passed her chartership exam, receiving Chartered status from the Landscape Institute this June!
Congratulations!
June 2019
Barnwell Gate submitted for planning
Situated in Cambridge, this proposed student accommodation development has now been submitted for planning consent. The landscape design consisted of streetscape design along a key arterial road into the city and the design of an axial internal courtyard space between two residential blocks. The design of the internal courtyard balanced the requirements of the space with a large shared active space focusing on movement and a more passive space creating opportunities for recreation, study and socialising. A small 'garden' space was also created in the 'suntrap' at the end of the courtyard.
March 2019
Goldsmiths Arms submitted for planning
PLACE provided the landscape design for the proposed residential development of the former Goldsmiths Arms public house site in Acton. The design comprised of a 'spill-out' space for commercial units, private gardens and a communal garden for residents featuring a smaller quiet recreational space and a larger active play space. Edible plant species made up of traditional pub tastes were included throughout the scheme to reflect the site's former use. The scheme has now been submitted for planning consent.
February 2019
Royal Ballet School wins BALI Award
The Royal Ballet School, housed in White Lodge in Richmond Park was the principal award winner of the BALI National Landscape Award for Hard Landscaping (Non-domestic). PLACE provided landscape proposals for the restoration of the main eastern entrance area of White Lodge and was on board from concept through to completion.
January 2019
Reynard Mills reaches completion
Reynard Mills in Brentford has been officially completed. PLACE were first appointed on the 195 unit residential project in 2013 to develop a landscape scheme to support a planning application, and continued to work on the project through to its construction. The landscape proposals included hard and soft treatment of the streetscape, including the creation of three key Home Zone areas, a large podium, courtyard gardens and door step play areas. Street trees were chosen to help identify the different character areas of the site.
Image courtesy of Hill Group UK.
December 2018
Revive Manor Park! Phase 1
Manor Park near New Malden is a small local community park in a suburban backwater which has a lot of untapped potential. The park is in the closing days of a crowdfunder to fund production of a masterplan for it's redevelopment, to consult those proposals with the local community and to make a start towards the improvements. They've nearly reached their target but now is the time for that big push and hopefully for them to smash it.
December 2018
Stunning Rooftop Views at Queen Street Place
PLACE provided a new landscape design for the redeveloped roof terrace at Queen Street Place. Located on the banks of the Thames in the City of London, it is the perfect setting to enjoy views of the city in the winter evening light.
December 2018
400 Longwater Avenue gets the go-ahead
Construction is due to begin in February 2019 of 228,000 sq ft of office space at 400 Longwater Avenue, Green Park, Reading. Framed by willow-lined swales and the park's mature tree planting the two new office blocks provide a complementary addition to the business park.
November 2018
PLACE Design + Planning promotes new Senior Landscape Architect
Ruohan Momo Sun has been promoted to Senior Landscape Architect after recently obtaining Chartered status from the Landscape Institute.
Ruohan obtained her first degree in landscape architecture at university in Shanghai before gaining her MA at the University of Sheffield. She initially worked for the Architectural Design and Research Institute of HIT in China on residential projects and since joining PLACE in 2013 has added to her portfolio by designing landscapes in the UK for commercial developments, large scale residential parks and business parks.
October 2018
TfL deal to provide new homes and improved public realm
The masterplan created by PLACE has been selected by TfL to develop a 4.7acre site around Northwood Station. The work was completed for Triangle London Developments (TLD), a consortium between Notting Hill and U+I. The site has the potential to provide more than 150 new homes and will deliver step-free access to the tube station, new public space alongside retail and commercial areas and an improved bus interchange. Northwood Station is located on the Metropolitan line in the London Borough of Hillingdon. Subject to contracts, public consultation and engagement on proposals will be carried out later this year, ahead of submitting a planning application.
April 2018
Fulham's Queen's Manor Primary school is completed
The redesign for Queen's Manor Primary School is now complete; it includes the creation of new KS1 and KS2 playgrounds, new SEN and Resource Centre buildings and associated play zones. Upon entering the school grounds, playful line markings meander through the site leading children through to all three playgrounds. The design features rills leading to rainwater gardens, willow arches as well as a chicken house, allotment beds, wildflower meadows, a bug hotel and pond. The new design is set to develop curiosity, confidence and creativity
March 2018
Rydens Enterprise School nears completion
Rydens Enterprise School in Walton-on-Thames is due to complete this month. The new £32million secondary school set over 16,000 square metres will be able to accommodate over 1600 pupils, while the surrounding landscape will feature over a 100 trees, undulating mounds, courtyards, playing fields and multi-use games areas (MUGAs).

February 2018
Clay Farm North under construction
The construction of this 5.3 ha site has been progressing over the last couple years, with many buildings and complementary landscapes now complete. Half of the public space is now open and features a large English Oak, an avenue of Maple trees, as well as a sloped terrain framed by stone seating.
January 2018
This winter a company-wide CPD day was held at Painshill Park enabling PLACE designers to explore the landscape garden created by the Hon Charles Hamilton in the eighteenth century. Restored in the 1980s, the park is home to an array of historic features, including pleasure gardens, follies and a crystal grotto. The park has a number of important specimens in the UK, including a Great Cedar (thought to be the largest in Europe), as well as fine examples of Cork, Oak, Yew and Beech trees.
January 2018